July 18, 2021
When I started my agency in early 2019, it was only a potential agency in my head. I couldn't have told you I'd still be doing this 2 and a half years later! I was really just a newbie solo-entrepreneur in this space, a one-man freelancer and I didn't have much of anything to worry about revenue-wise, expense-wise.. profit-wise.
In the Beginning…
My personal checking would suffice for quite a while. I had business checking accounts in previous businesses, but I wasn't going to go through those steps if I didn't know where I was headed.
The only thing I did know was I would need to create proposals/estimates and send people invoices. I had to have some system to get digital signatures, track and provide payment options.
One of my favorite podcasts (I believe it was Syntax Web Development) often promoted an accounting solution called, Freshbooks. After checking it out, it seemed to do everything I needed at that time. It could also track some basic things (like income and expenses).. so I got it.
2+ years later I'm still using it and it's an integral part of my business. But it's grown beyond just using it for those few items in the beginning. Today I do have a business checking account. I pay employees, contractors.. Every week I'm creating new estimates/proposals and sending invoices. I'm even using their retainer feature so it automatically handles invoicing and monthly payments from those clients.
I'm also using more of the accounting features and importing my monthly transactions.
The Value of Accounting Software…
Even if you are still a DIY bookkeeper.
I still do my own bookkeeping.. believe me, I'm preparing. My goal is by next year I'll have others handling this (even have an idea on the who). But today, I'm still willing and able to do my own.
Having a regular routine to do accounting is so important. Tracking every detail is critical in my opinion.
Again, in the beginning, it was pretty straightforward and there wasn't much at risk. But when you reach a level with your agency or business where you are paying a number of people, continuously have invoices being sent out and paid on… and you're paying for a lot of services and tools you need for your business.. you have to have a detailed understanding of your cash flow and balances.
You have to be able to answer questions:
Should I invest in that new tool or service? Or do I need to get rid of one?
How much can I afford to outsource this month? What's my budget for that?
Will there be anything left to pay people? Including myself!
Do I have room to re-invest our money into the business?
Is someone late on their invoice?
Is my business growing..? Do I need to do something different? Tweak?
That's just a sample!
Besides the usual bookkeeping reports, software like Freshbooks also provides charts and graphs.
The dashboard provides visual information on how things are going without digging into the data directly.
They introduced a feature this past year where it has a report that shows you the 'age' of invoices. An "Accounts Aging Report". Things like that are so critical. It gives you an idea if you need to see where that project is at or send a note to the client.
Adapting It to YOUR Business
Now I'm using my software as an example, but there are certainly others out there you could use.. and your business is unique to mine. And we're probably at different stages.
But the main takeaway should be the emphasis on knowing how your business is doing through the numbers. And being able to make decisions based on those numbers. Cash flow is the lifeblood of your business!
The invoicing and proposal component should make sense too. I've got a pretty good setup with this software. I do provide contracts with the proposals and there's a good way to do that. You can attach extra documents to invoices. That's important for me because of the type of work we do.. I provide a document with the breakdown of the project.
But you have to make sure those things work for you and your workflows as well. Do your homework or just test something out!
Bookkeeping is Fun!!?
Well, it can be painstaking. Entering numbers, studying reports, and managing your bookkeeping for hours each month can be tedious..
BUT..
The fun part is knowing these numbers is what's going to help your business succeed, grow and still be business years down the road. If you don't gain control of the financial side of your business, you're going to be a statistic on the wrong side .. you're business could easily fail.
But you're going to win, right!!? Check out Freshbooks!
---
Other Helpful Articles: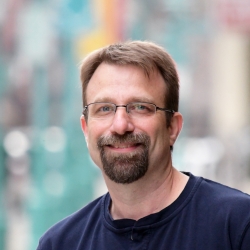 Latest posts by Matt Levenhagen
(see all)