June 19, 2021
If you know me at all, you'll know that I am always reviewing our spend on tools and services. If we aren't using something fully or there isn't a clear benefit/need, we'll cancel it. Or not get it in the first place. Call me frugal.
Some tools it's not a 100% measurable, right? For example, using a CRM (customer relationship management software) is great, but for a small business using a spreadsheet to track leads, deals, customers and clients could be fine! I used Notion the first 2 years in business as a basic CRM.
For me having a dedicated virtual receptionist (someone to answer my phone 24/7) wasn't even on my radar just a few months ago. I simply used a business phone number and let it go to voicemail if I couldn't answer. And that worked fine for the first 2 years in business!
When the Need Presents Itself
For us the moment I knew this could be an asset for our business is when I had a potential client that, basically, required it. If we were going to work together and I was going to get the contract, this was a very important piece.
Well, let me clarify. I had a choice to make. I personally could be that person available 24/7 to take a call if something was on fire OR I could slot someone else in that position or at least help me manage those up front.
Now I don't get the call in the middle of the night. My BUSINESS gets the call, takes the message, and takes action. That action can be anything I want it to be. For example, in some defined circumstances, it could be me getting that message in the middle of the night so I can take action.
But this frees me from having a single point of contact, gives me MUCH greater flexibility and I avoid missing that important call.
But Wait! There is More!
While the above was the catalyst and pays to have the service, there are actually other benefits I'm experiencing after having this setup for around a month. Things that I hadn't thought about. Here are a couple of additional benefits that has me in the camp of LOVING a service like this.
Productivity Benefits & Protecting Your Time
First of all, having this service allows me to FOCUS. You see, I don't need to worry about the phone. It is being handled. So I can block time to work on projects and my business where I'm not interrupted by a random call.
They identify and block spam or sales calls. Oh man… sorry. This one was a GREAT surprise. ?
If it's a call like that, they will automatically block it and give me the message about it. I can choose to unblock, but otherwise, do nothing and you'll no longer get those calls. Beautiful!
Also, this service can be built around your schedule. You could, for example, only have calls forwarded during business hours thus protecting your time with family or R&R.
Peace of Mind
This is also a nice mental surprise. I feel more relaxed knowing this is handled by someone.
I don't have to worry about missing an important client call.
I don't have to worry about an emergency not being handled or missed.
I don't have to worry about missing an opportunity. While I got this to help existing clients, it also captures other calls. So if a potential lead comes in, they'll take the message and we'll see that in our ticket center. So it might pay for the service right there!
Instructions… Learning Your Business
I hate to refer to things as scripts. Certainly we have templates and standard replies to things (even in Zendesk).. that's the only way you can have scale or provide consistent service. But I want it to also be human and not robotic. It's a framework.. not just a paste and send.
We want to work with someone that does take the time to learn about our business. These are people that are going to reflect and affect your brand. Front lines! So you need to ensure they understand what you're all about to effectively and professionally handle calls. That you trust them to do so.
I have that with this service.
Also, they can do almost anything. They integrate with a number of services, Zapier for automation and more.
I have it setup where during business hours I have a VIP list of clients. Those clients are forwarded to me during those hours. After hours or weekends they take a message UNLESS it's a fire.. an emergency like a website being down. Then I'm alerted or other actions can happen.
So that's HUGE! Again, keeps me focused, but I still get those important calls.
Professional Image
So this is a benefit that's a little harder to pin down or measure, but I believe this is going to make our company look and feel more professional. It affects our authority and brand in a positive way.
We also have a toll-free number on our site now (included!)! So that helps in this department too!
My Conclusion and Who I've Been Using
So who are we reviewing, Matt!?
The service is called Smith.ai. I have only been using them for a month now, but we are renewing and I see no reason to not use them going forward. I will definitely update this post over time if that changes, I uncover other benefits OR use other services they provide.
The Onboarding process alone was amazing. They start with a very detailed questionnaire and onboarding call. They asked a lot questions about my business and requirements.
Then over the next few weeks I worked with one person to see how things go, get questions answered and tweak things as they come up.
We now have messages opening Zendesk tickets
Daily summaries
Spam is being squashed
Clients are happy
And I've removed a stress point in my business as we grow..
And I'll leave it with this. I LOVE that it scales with your business. So as our needs evolve, volume increases, we now don't have to worry about it. And did I mention they can also do outbound calls? … that's something I'll keep at the back of my mind. And a live chat integration I may use someday!
If you are at that point in your business where you've identified this need, I would highly recommend checking out Smith.ai. They've been wonderful. I did look into other services out there and did my research (I don't like spending money and if I do, I want to ensure I've done my homework). I concluded this was definitely the best out of the lot.
---
Other Helpful Articles: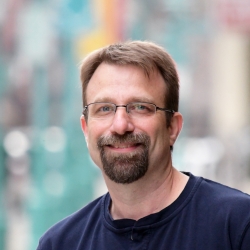 Latest posts by Matt Levenhagen
(see all)