March 04, 2021
A simple way to expand revenue for your agency or freelance business is to offer complimentary web design services or partner with others to deliver them.
You could simply refer business to a 'partner' that can help your client and create the foundation that will allow you to layer in your own services.
Working with others can help you do more for a client or business.
I work with a number of marketing agencies that leverage our services to close more sales. If you are going to help someone improve their marketing, get more traffic, etc.. often that involves a website. 😉
You can have all kinds of suggestions for a new prospect to grow their business and profits, but who's going to implement those changes if you get the deal; who's going to build or work on the site?
Team Up with Other Experts
The right expert and set of web services for you is unique. The agencies and people I work with are interested in delivering WordPress based services to their clients.
So we get custom WordPress projects or maintain WordPress based sites. Mostly.. we do absorb some oddball sites along the way if we think we can manage them.
But you may hate WordPress! You might, for example, only be interested in large eCommerce sites that are better suited for Magento or Shopify. So you need specialists around those platforms.
For us it doesn't matter. It is not our goal to serve every agency; we have a unique skill set and core competency.
Maybe what you choose to get for a partner in providing additional web design services is something you yourself are familiar with and have some experience.
Regardless, that's the first step. Sit down and consider who your target market is and seek out help that can help you deliver more value to those clients AND can help you compliment your own services.
Different Relationship Types
As I mentioned in the intro above, there are different scenarios. Some examples of how we work with other agencies are:
Simple Referral
You don't have to be stealthy. You can simply be upfront and refer business to another agency to deliver web design services. Maybe for a fee if that makes sense for both parties.
That doesn't mean you won't 'work together'. In fact, it can be magic if you build a workflow where you can team up and guide the other.
If you have certain ideas for the client, you can communicate those with the web design agency so they can build something that gives you the perfect foundation to execute on. And keep the client in the loop!
The Web Design Agency Works for Your Agency
Again, non-stealthy. The client can know you work with this other agency to help build that side of things.
Otherwise, the things I mentioned in the last section all apply!
White-label Services
Now the stealthy. With white-label projects (especially if the other agency is going to be super integrated into the process of building a website), you need to find someone that understands how to deliver those services.
But, the beauty here is you can have the appearance that you are doing everything in-house.
Helping You Seal the Deal
Regardless of the approach and contract, your agency partner can help you close more deals.
Not just because they can build the platform that you'll apply your services to, but ALSO, you can work together with the client.
Even as a white-label provider, we often find ourselves on calls with our agency partner clients to answer technical questions or to help understand the project; or to ask questions. From the client's perspective, we are simply part of their team.
Same with the other scenarios.
The power there is even though you don't have the expertise, you can have a partner that does and, which again, will help you CLOSE MORE DEALS, strengthen relationships and create happier clients.
Business in my mind is all about relationships. While it may take time and you might fail a few times before you find a great partner, the effort is worth it. Building these types of relationships can do enormous good for your agency and clients!
---
Other Helpful Articles: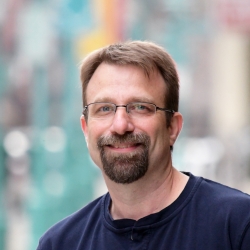 Latest posts by Matt Levenhagen
(see all)