February 26, 2021
One of the challenges we have as agencies is communication, and several questions could quickly pop up.
What tools are going to help your organization?
What system can help you stay more organized and find things?
How do you keep up with volume or get other people to help you manage incoming emails?
Well, Email is Flawed
One of the things I personally hate about email is the non-threaded design. Sometimes you can have one long thread with multiple participants on multiple topics; it can be a mess.
Worse if you have multiple emails from multiple clients going on at the same time!
There is no good way to break out a conversation or answer something that was 5 or 20 emails back without messing up the flow.
You waste time going back through a thread to see what you missed or to find context. This is especially bad if you've had people talking back and forth while you're away for a while.
Sometimes it can draw out over days or weeks!
Certainly Gmail has pretty powerful tools to search your inbox and the ability to see attachments is helpful. But it's still very clunky.
There's no good way to reference or link to a particular email outside the tool. Which would be helpful if you are using a project management tool, chat tools and want to share a conversation.
But wait! That highlights another big problem. Usually, the email is just accessed by you unless you CC'd someone on your team (maybe you don't want to do that!). So that link would only be useful to you or those in the conversation!
Then you have to copy and paste it or use some other archaic way to communicate it back to others.
Sometimes you miss an email. If you're having a busy day, things can slip by and get buried.
I could go on.
Email (Gmail in my case.. we use Google Workspace, formally G Suites) can work if you are starting out or have limited communications, but it can get really crazy as your business grows.
To be clear, I'm not saying it has no role at all. There are lots of reasons you'll still need or will use email, but…
…Here Enters the Help Desk Tool
For projects and other types of requests, in my opinion, finding a help desk tool is mission-critical. At Unified Web Design, we use Zendesk Support as our help desk software.
This provides us a unified place to manage all our communications. We have 3 websites that all filter into this one help desk.
We sell products and that's an obvious benefit. When our customers need support, they submit a ticket from one of our forms.
We sell services. So when one of our clients needs help, we've trained them to submit a ticket. They can do this with a form OR using a support email that will also open a ticket.
We work with agencies that request proposals and input on potential projects on a regular basis. We use Zendesk for that.
And it helps with other general inquiries.
All that funnels down into one help center.
Awesome Features of Zendesk
With a help desk tool like Zendesk, you can do endless things to help keep things organized. You can automate messages so they are sent to a certain group or automatically assigned to an individual.
There are macros to help with messaging. There's user pages where you can look back at the history of conversations or get useful information about that contact.
You can see who is all part of an organization or company too! How awesome is that!
If you use Zendesk Sell (like we do), there is an incredible integration there as well so you can really dig deep and share information with your CRM.
You can share tickets and reference them anywhere. You can get help on tickets from anyone on your team. THAT! You can get help! I have someone now helping me triage tickets and handle items I don't need to handle myself.
You can merge tickets, assign them, close them… try closing an email. 😉
They don't get lost as easily as they do in an email inbox. In fact, they should never get lost or missed!
It's more topic oriented. You can control the conversation a lot better.
One of the things I've been doing recently is enforcing the use of our ticket center more. When something does hit my email inbox, I can CC the help desk and start a ticket that way too. That's very useful.
There are too many features to get into in one blog post. Especially if you start to get into apps and other integrations.
But let's end on one last, HUGE benefit — Everything is contained in one place. Centralization is powerful!
So if you are an agency or rising company and you are struggling to handle all the incoming communication, check out a solution like Zendesk. It's well worth it!
Other Tools We Use
There are other solutions we use for communications as well that really help us manage the business or tie into Zendesk.
Slack
Slack is similar to the Skype's out there. It's a tool to centralize communication and has a number of features that can be used in a group conversation. You can create threads within conversations.
We use this for our team, partners.. to communicate with other web designers, developers and other companies!
Trello Business
We utilize Trello as a tool specifically for project management, where we track our tasks and client projects.. or internal projects.
The benefit with something like this is also context. You can keep all the conversations about a task or project in one place.
In Conclusion
Certainly, if you are just getting started, you won't need some of these tools or a help desk tool like Zendesk. It really depends on your volume and your particular situation.
But know that these tools are out there to help you get more organized and grow.
I actually got Zendesk a little early on because I work with another company that uses it and shares tickets with us. I sell products (not just services) so we had a need before we really started to grow as a company.
But I think you'll know when you're ready. When things become a little unmanageable, remember this post. 😉
---
Other Helpful Articles: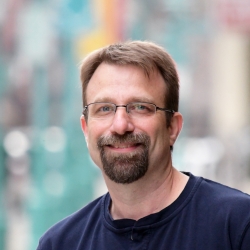 Latest posts by Matt Levenhagen
(see all)