May 23, 2021
Having the ability to setup and manage servers for clients has been a valuable tool in my toolkit. If you are designing, building or managing websites for clients as a freelancer or agency you must have at least a base-level knowledge of servers and a good solution to offer.
Some may not know this about me (probably most .. let's be honest, haha), but I was a web hosting reseller for years. I did sell stand-alone web hosting, but most of my clients (in the 100s) were getting hosting included through other offers and memberships.
So besides building my first personal website back in 2002-3, I managed servers as a web host!
Then, of course, as a web developer it's definitely been a big part of how I help clients improve their situations or find a good hosting plan and server for their business.
So, let's talk about what a typical business should consider that has a plan to increase traffic, lead generation, and/or sales on their websites.
In the Beginning – No Traffic, Marketing or Business
You have to have a sense of your business in the near term and how it affects your website. Will you be ramping up traffic quickly? Do you have a clear path to generate sales and revenue on your site in the short term?
Think 3 months or 6 months out.. what are you expecting in that time frame?
If you're launching a product to an existing list or customer base and this is a new website, you are probably going to have an initial spike in traffic and revenue. But then, Is it a short-term spike that levels off to zero? Will you need something robust now and then an ability to scale that back easily?
Some sites are just content and information about a product or service. It's just a branding tool and people 'might' go there (almost like a business card). But there's no real plan to build traffic in the beginning.
If you have a small site, no plan for traffic, and no sales (no eCommerce), then you may be fine just starting out on a Basic Shared Hosting plan like what BlueHost offers (recommended by WordPress.org). And certainly, it's going to be your most economical, cheapest option to get started too.
You Have a Traffic and Plan for Sales… or Have Existing
Then it's time to grow up and get a better server and a better plan.
Most of the clients I get, either have an existing business or are creating a new site for a new product that includes a robust marketing plan. So there's going to be expected traffic and sales from day one.
Revenue in these instances depends on a solid server that is dependable, performs well, and has high up-times. Some of the clients I work with, if their website goes down for 20 minutes they are losing a LOT of money.
In almost every instance, I'm recommending at minimum a VPS (Virtual Private Server). I might also offer a cloud server solution of some kind. Or something more specialized if it's a WordPress or eCommerce site.
My go-to web hosting company for over 14 years has been Liquid Web. I used their servers for my web hosting clients (as a reseller), used them for my own websites for years, and if a business client leaves it to me to choose a web host and server; it's very likely this is where they are going. 🙂
Most businesses, in my opinion, should find themselves on a plan other than shared hosting. AND with a quality company, a great track record, and great support like Liquid Web.
Quality Hosting Solutions Provide…
Well, first of all peace of mind.
The extra cost should be more than made up by a better server just by it being more reliable and having better up-times… less risk.
Also, with the right plan, it is easier to resize and scale the server up and down as your business grows. Or as you see spikes in sales from promotions or other means. Most businesses aren't static and they shouldn't find themselves in a position where they are losing revenue because their plan isn't enough and there isn't a team there ready to help them scale up.
There are also added features, more control over your architecture.
Choosing a Server…
If you want to learn more about the differences in types of servers and how to choose one that's right for your business, check out this article on Liquid Web:
That article goes into depth on what each of those types of hosting plans and servers can do for you and your business. Choosing the right web host can do wonders for your business.. choosing the wrong one could simply be preparing you for some real headaches and problems down the road.
So, choose wisely.
Certainly, if you want to discuss your hosting situation more, please post below or contact us at Unified Web Design and we can help you even further. We work with clients all the time that need guidance in this department so we will be able to ask the right questions and steer you in the right direction.
---
Other Helpful Articles: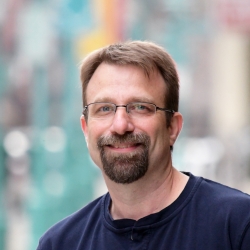 Latest posts by Matt Levenhagen
(see all)