June 10, 2023
Hey there, readers! It's Matt again. Before we dive into today's topic, let me set the scene: imagine you're playing a video game. You've painstakingly assembled a top-notch team, each member boasting a unique skill set, perfectly complementing each other. But despite all the right pieces, your team keeps losing. And you're left scratching your head, controller in hand, wondering where things went wrong.
Guess what? Your in-game experience isn't too far from real-world team dynamics. Assembling a team of skilled professionals isn't enough. You need the right leadership to make everything click into place. Just like that boss level, you can't seem to beat, fostering a high-performing team can be tricky, but with the right leadership, anything's possible.
Over the years, I've had my fair share of boss battles in business, from leading a crew of house painters to a web development team. And through those experiences, I've learned the crucial role of leadership in building high-performing teams. Today, let's explore this further.
The Captain of the Ship
Remember our discussions here at ML on team dynamics, communication, trust, and conflict resolution? Well, the leader's role is a unique blend of all those. Think of a leader as the captain of a ship, navigating the waters of the business world. But a ship without a competent captain is prone to drift, and so too is a team without effective leadership.
An effective leader encourages open communication, helping the crew members feel comfortable sharing their ideas and concerns. They foster trust and psychological safety, ensuring that each person knows their voice is valued. And when conflict arises, they step up to mediate and resolve disputes.
Without a solid leader, even the most talented team can struggle to reach its potential. It's like trying to navigate a complex video game level without a strategy—you might eventually get through it, but it's going to take longer and be far more frustrating than necessary.
The Role of Leadership in Performance
In our journey to build high-performing teams, it's important to understand that a leader's role isn't merely about directing the action. Instead, it's about fostering an environment where everyone feels empowered and motivated to give their best.
Leaders should set the team's direction, aligning everyone towards a common goal. They should encourage collaboration and create a culture of learning and continuous improvement. They also need to know when to step back and let the team members take charge, trusting them to perform their roles effectively.
But perhaps the most crucial leadership role is acting as a catalyst for growth. Leaders should actively invest in developing the skills of their team members, helping them to improve professionally and personally. It's like leveling up your team in a game: better equipment and skills lead to better performance.
Building and Leading Remote Teams
As we look towards the future, the ability to lead remote teams effectively becomes even more important. With our team at Unified Web Design, LLC, spanning from the Philippines to India, we've learned a thing or two about the challenges of distance and time zones.
As a leader, it's essential to ensure that everyone feels connected, despite the physical distance. Regular virtual meet-ups, a shared digital workspace, and a focus on clear communication are all crucial for success. But most importantly, it requires a leader who's capable of creating a strong sense of unity and belonging within the team.
Leadership in this context isn't just about facilitating workflow—it's about understanding the unique challenges of each team member and supporting them accordingly. It's about remembering that we're not just dealing with remote employees, but people with their own unique circumstances and challenges.
Leading with Calm and Optimism
Now, I won't sugarcoat it—leadership is tough. There are days when you'll be put to the test, and the waves seem to be against you. But remember, as a leader, you set the tone for your team. Your attitude, especially during tough times, will significantly impact team morale.
Staying calm in the storm is easier said than done, but it's a trait every effective leader must cultivate. A calm leader can make rational decisions, think clearly, and provide the stability the team needs during challenging times. In the face of adversity, teams look to their leaders for reassurance. Your ability to navigate those moments with a level head will foster a sense of security within your team.
Additionally, fostering a positive and optimistic environment can work wonders for team performance. Remember, optimism is infectious. A positive outlook can help the team to stay motivated and engaged, even in the face of challenges. It encourages persistence, sparks creativity, and leads to better problem-solving. And as we all know, optimism can make that impossible game level suddenly seem achievable.
Conclusion
Leadership plays a pivotal role in fostering high-performing teams. Effective leader isn't just a boss—they are guides, mentors, strategists, and cheerleaders. They create a nurturing environment, set clear goals, and inspire their team to reach new heights.
Building and leading a team, whether in-person or remote, is a journey—a game, if you will. It's about strategizing, learning, adapting, and continuously leveling up. And like every good game, it's challenging, rewarding, and ultimately, a team effort. So, leaders, pick up that metaphorical controller, gather your team, and start navigating towards your goals.
So here's the deal: I'll continue to share my experiences and insights about leadership and team performance in future posts. But in the meantime, I'd love to hear about your leadership experiences. What challenges have you faced? What successes have you celebrated? Feel free to share in the comments below. Until next time, keep leveling up!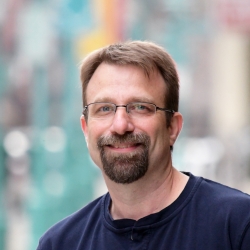 Latest posts by Matt Levenhagen
(see all)