January 17, 2022
Whether you run your own website for your business or you build sites for others, understanding the importance of speed in the equation is a critical piece of the website pie.
It should be found in the same conversations as:
Creating a strong call to action (CTA)
Building a sales funnel
Optimizing Content / Keywords
Branding
Marketing
DESIGN.
From my perspective, speed should be at the top of this list. A starting point.
If I'm auditing your website, the first thing I should be looking at is how well it's performing in the speed department.
Here's why.
Be Slow, Go Broke
Ever write a headline out of thin air and say to yourself, 'Dang, that's pretty good! I need to remember that!' haha.. I think I'm going to file that in the same place I have "You make everything important, nothing is". 🙂
I digress..
All joking aside, it sounds dramatic, but honestly if your page's are loading slow a couple things will happen:
You'll loose traffic via bounce – people don't have patience for your pages to load.

IMPORTANT: if YOU think your page is loading fast, take into account your Internet speed, location.. the device(s) you're using. Not everyone has fast Internet.

You'll loose Google's love – it's part of the ranking algorithm. And keep in mind, they measure speed differently on mobile and desktop. Make sure you've taken this into account!
You'll lose money.
It all translates to a loss of sales and money. If you say, it'll just impact traffic, that sounds like.. well, so what. I still get some.
But if you remember traffic converts into leads, sales and customers/clients, then maybe this will get your attention a little better.
We optimize for keywords.. not all keywords are created equal. Some convert better than others.
But how about they don't have a chance to convert because your site never loads. 😉
What Should You Do?
Use a speed tool like Google's own PageSpeed Insights and see where you are baseline.
You'll get a report that breaks down where your issues may lie. From there you can do research OR you can hire an expert. At Unified Web Design we've helped clients reach scores of 90-100.
Also, if you sign up for Website Performance Mini-Course and Newsletter, you'll get further insights into how to improve speed.. and we'll continue to share tips and ideas over time via the newsletter.
If you aren't taking speed seriously, you could be losing sales and money. You owe it to yourself and your business to spend some time on the performance of your website.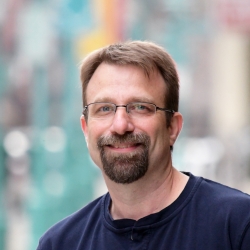 Latest posts by Matt Levenhagen
(see all)