May 29, 2020
Super excited about this. I've been thinking about doing a podcast for a long time, but it's the age old question.. "what on earth shall I talk about".
Well, we're going to be talking about the biz.. we'll talk shop.
As you may (or may not) know I sell Web Development services, run a small web design agency and sell WordPress products (themes & plugins).
Within that I build stuff. 🙂
I've been building a business, services, products.. features.
From the macro of building a business to the micro of building a small feature. I plan to talk about all of that!
And in the future if the podcast does well? I'll probably invite guests that are also BUILDING STUFF!
I'll post all my episodes here or you can catch them on all your favorite platforms. (I'll have links soon).
Here's the Trailer!
UPDATE: The podcast is launched! See all new episodes here: The "Builders" Podcast.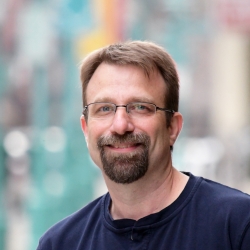 Latest posts by Matt Levenhagen
(see all)