March 12, 2023
I'm excited to announce that my blog will be transitioning to a new focus centered around team building and process management. As a business owner who has built multiple teams in different businesses, both international and domestic, I believe I have gained the experience and skills necessary to help others achieve success through effective team building and process management.
Many of our strategic partnerships and client relationships at Unified Web Design work because of the things I put in place and how our teams work together!
There's so much I can dig into here! From hiring to creating an environment where multiple teams can work together across companies, I have so much to share in this realm!
But here's the things. My focal point is actually going to be the intersection between the team and well thought out, documented processes. For me, building a team and great processes can't be separated.
So in addition to talking about team building, I'll also be sharing my experience building out documentation and processes that help our teams succeed. I know how to create clear and concise standard operating procedures (SOPs), train my team members on these processes, and monitor their performance to ensure that they are following best practices.
---
"Building a team and great processes can't be separated."

— Matt Levenhagen
---
As a seasoned team builder and someone obsessed with creating great processes around what we do in my web design agency, I know I can give back and help others find success in these areas; helping others Achieve More and Stress Less.
I'm looking forward to sharing my insights and tips on how to unlock the power of teams and processes for business success in my upcoming blog posts. Thank you for following along on this journey with me!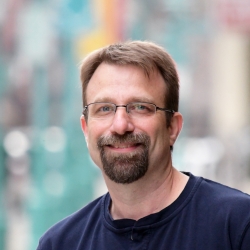 Latest posts by Matt Levenhagen
(see all)