February 05, 2021
Like a lot of businesses and personal brands, we're always evolving. Sometimes pivoting, changing directions.. refocusing, or doubling down on certain things. A healthy process in my humble opinion.
I originally started this blog to focus on web development.. talking shop about code and projects. But that's going to be changing (well, maybe I'll create a corner somewhere to discuss those things too from time to time).
I run a small, but growing, web design agency. And I feel like we're doing a lot of things right — things I could share to help others running their own agencies or freelance businesses.
I don't plan to just share the good things.. but what hasn't work too; those lessons. Anyone running a business knows it isn't all roses all the time. 🙂
What's working for me and my agency? What are we doing? Why did I make that decision?
How does my past business and marketing experience play into everything and color what I'm doing?
What's my strategy for 'that'?
My goal.. my mission.. is to help other businesses and agencies succeed.
Whether that's through content I create here and elsewhere. Or if it's directly helping someone by providing them a custom WordPress theme, maintaining websites, troubleshooting and fixing an issue OR helping an agency deliver awesome Web Design services!
So… I'm pivoting. Hopefully it brings you value!
Thanks for stopping by! Hope to see you back soon!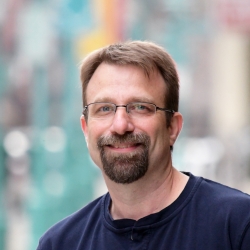 Latest posts by Matt Levenhagen
(see all)