Many of you reading this aren't getting a lot of engagement, likes or followers on any of the major social media platforms (don't worry.. I'm not exactly a rock star in that department either 😉 ). You're working at it! You know it's a long term game that might take years.
Your website doesn't get a lot of traffic… maybe because it's new or you just haven't worked on it. You'll get to that someday.
You don't have a huge email list… maybe you haven't even started building a list. You know it's important, but what will you even use for a lead magnet?
No one asks you to speak at their conferences or other events. Your agency or business hasn't won an award. Who hands those out anyway?
Why am I telling you all this?
Maybe all those things will be true someday.. Maybe you'll have a huge following, lots of traffic to your website(s) and huge list. Maybe you will win some awards and be asked to speak at the next big industry conference.
There's only one way for all that to happen.. commit to making it happen, create great content, and play the long game.
But maybe, just maybe.. you don't need all that right now! Maybe you can do more today than you think.
Do you know why I have a successful, even profitable (yay!), small business/agency?
Dang it.. my title gave it away didn't it?
Building relationships! People! Networking! Helping others.. having conversations. Partnering with others. Doing business with others.
Much of that happens behind the scenes; although it may pop up into a random public post somewhere here and there. Through DM's, emails, Slack, Zoom, text..
I work my network.
You may know more people that can help you with your business than you know.
And beyond that, if you don't… start networking. Get out there and start meeting people. I have a good foundation, but this is something I'm working on doing more of in my business too; in a variety of ways.
More Valuable than a Random Follower
I wouldn't trade my network of friends and business contacts for 10,000 random followers on Twitter. Never, ever, ever.. ever.
I want that random follower, of course.. I want to provide value to the world! I want my content to reach as many people as possible. I want it for scale and to grow my business even further.
But as far as my core business is concerned and my reality today, it doesn't depend on it. Never has.
I've built my business on who I know, get to know, the relationships I nurture, retain, and referrals.. with a little marketing and social media sprinkled in.
Like anything, it's just one approach and it's not for everyone. But it's what I've done for decades, across multiple businesses, my career, my agency.. and will continue to.
Looking for those win, wins.. one person, one friend, at a time.
---
Other Helpful Articles: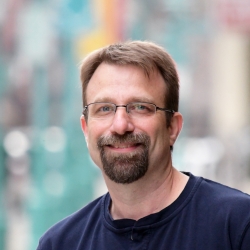 Latest posts by Matt Levenhagen
(see all)